Energy Coaching Courses for Professionals
Transform yourself | Step into your personal power
Discover how to see and feel the energy that is alive within you,  to revolutionise your health, your wellbeing and your relationships.
Join one of our live, interactive, online programs. Or take advantage of our 1:1 bespoke sessions for leaders and professionals.
We will support you to embrace a powerful unity with the life force.
Synchronise with the power of creation.
Align with your highest potential.
Successful at work
and play
A master of time management
and productivity
Less stressed
and better slept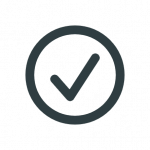 Healthy and happy
from within
Global certified courses: Official CCE Program
by ICF and international recogntition by IPHM
Our online programmes have dual global recognition by two of the most important coaching organisations, providing a valuable addition to your professional CVs and portfolios.

'Whatever you are doing you can apply energy reading to gain deeper understanding and better results. As a therapist or clinician. As a parent, a teacher. With animals. In business. Literally anything.'
Our participants work at companies such as:
Take hold of the handbook of life to achieve the abundance you've always dreamed of.
Fully embody your progress, through guided meditations, live exercises and teamwork.
Join the revolution. Hit your goals. Become the master of your own life.